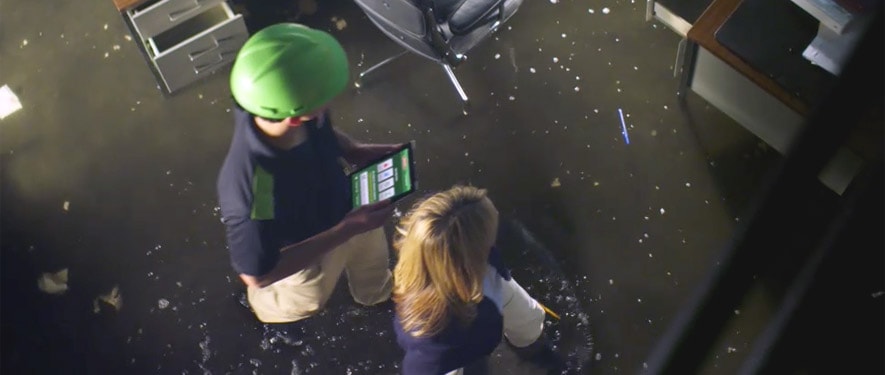 Commercial Water Damage Restoration
Water damage in your commercial property requires specialized restoration procedures and equipment. Water affects your property in a variety of ways, some that you cant see on the surface. SERVPRO of San Luis Obispo has the most effective procedures in place, we specialize in water damage and have highly trained professionals that will restore your property properly. SERVPRO of San Luis Obispo responds immediately to water damage conditions. Our highly trained technicians use the most advanced inspection and extraction equipment on the market. SERVPRO of San Luis Obispo technicians have the experience to source the damage, repair with in an appropriate manor. SERVPRO of San Luis Obispo technicians will monitor and document the entire drying process to ensure your place of business or residence is back to normal.
Faster to Any Size Disaster
A Trusted Leader in the Restoration Industry with over 2190 Franchises
Water Damage or Flooding? Call Us Today (805) 541-1271
Commercial Water Restoration Presents Unique Challenges
SERVPRO of San Luis Obispo has the training, experience, and equipment to handle large commercial flooding or water damage emergencies. Whether your water emergency occurs in a small office building or big box store, we will respond quickly to mitigate the damage and manage the restoration project through to its completion. Learn more about Learn more about our training and certifications..
Water Damage Restoration Technician
Applied Structural Drying Technician
Odor Control Technician
Upholstery & Fabric Cleaning Technician
Locally Owned Company with National Resources
SERVPRO of San Luis Obispo can respond immediately to your commercial water damage emergency regardless of the size or scope of the damage. We are part of a national network of over 1,600 Franchises with special Disaster Recovery Teams placed strategically throughout the country to respond to large scale events and disasters.
SERVPRO of San Luis Obispo proudly serves San Luis Obispo and surrounding areas.